Directions

The most direct route is to take the A354 South from Dorchester. After a couple of miles, this will take you down through a wide cutting with views over Weymouth Bay. You will then come to a very large roundabout complex. Keep initially to the left, follow the signs to Upwey and Broadwey and turn right as you come out of the complex. After half a mile you reach a T-junction, turn left and Lorton Lane is the third turning on your left, opposite a field. Turn into Lorton Lane and drive straight up for about one third of a mile, over two bridges and as you drive down from the second bridge, you will see large metal gates branching to the left. Drive through the gates, and you will arrive at the house

Lorton is within one and a half hours drive of Bournemouth, Southampton and Exeter airports, and two hours drive of Bristol airport. Helicopter landing by arrangement. Upwey Station, on the Weymouth line is a 7 minute walk away, trains leave for London Waterloo hourly.

The Weymouth - Dorchester cycle route and footpath runs past the house gate.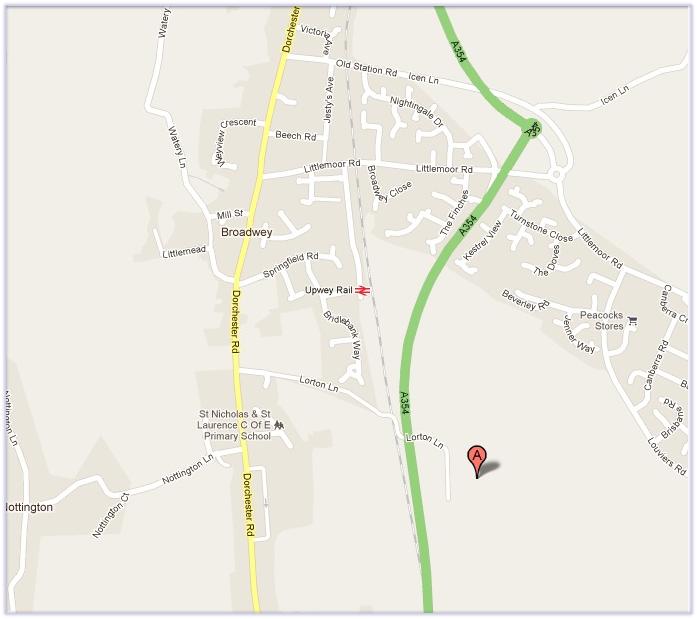 Lorton House, Lorton Lane, Broadwey, Weymouth, Dorset DT3 5QH